Boston Diamond Studio was established in 1990 and is located in Jewelers Building Boston #226
History
Established in 1990.
Boston Diamond Studio is a boutique jewelry studio in the heart of Jewelers Building in Downtown Boston. We are in our third decade of doing business and have grown tremendously during a stretch of time when most have seen a decline in their business.
We operate our business by gaining your trust and offering you the best quality items at truly the lowest purchase prices. What further sets us apart is the fact that our roots are in the design and manufacturing of fine jewelry.
We are the only jewelry studio that has the capability to design and manufacture your desired ring in house. We also specialize in restoration of precious metal gold and platinum using the highest quality diamonds and gemstones from around the world.
We are a family owned small business who thrives on customer satisfaction and guarantees the highest quality with integrity and honesty.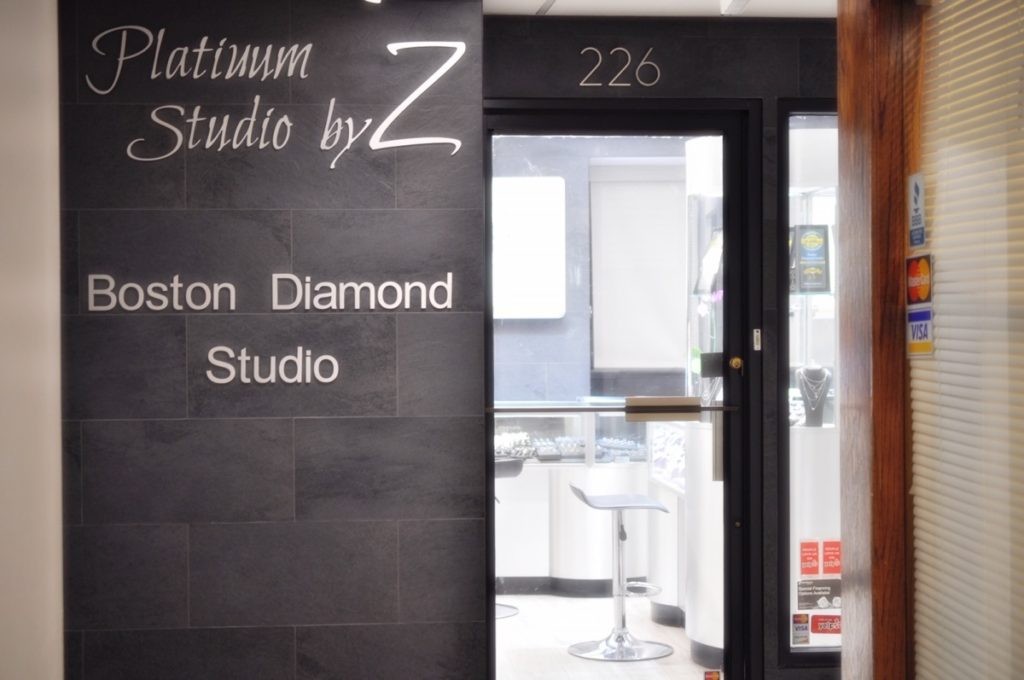 Specialties
We care passionately about our craft, especially for designing symbolic pieces. The jewelry that we create is about the person, the story, and the relationship. What I love about my job is to share love stories through the design, and creating one of a kind, unique engagement pieces.
My husband and I welcome you with open arms to our studio.  We make sure you will have a great experience for your most important lifetime purchase. We are confident if you do not purchase on your first visit, you will return to us once you see what sets us apart in quality, value, craftsmanship and trust. We will make sure you leave our studio with victory.
We have beautiful selection of cherry picked diamond in stock to pick from. If we don't, we specialize in trading non conflict diamonds and will source and filter it for you at the market price.
We can trade and upgrade your old and tired jewelry, and make something new that you would absolutely love and enjoy.
Our reputation shines as brightly as our diamonds, try us!
Meet the Business Owner
My husband Zeki is an artist, an architect, and metallurgist. For last two decades he has manufactured jewelry for retailers and wholesalers using his one of the kind platinum as well as Gold work. I joined him in 2000, and challenged myself to embrace the opportunity! I changed my career path, earned a gemology degree, and opened a jewelry retail shop next to our work studio.
Zeki and I have over 70 years of combined experience from design to casting, from management to customer service. We have a happy husband and wife operation where we can offer home made jewelry from start to finish with confidence, high quality and exquisite taste.
We are devoted and passionate! Our focus is to cater to our customers and give the best service possible."