Boston Diamond Studio was established in 1990 and is located in Jewelers Building Boston #226
History
Established in 1990, Boston Diamond Studio is a boutique jewelry studio located in the heart of the Jewelers Building in Downtown Boston. Our core mission revolves around establishing trust with our customers and providing them with top-quality items at prices that are competitive, if not lower than market rates. What truly distinguishes us is our strong foundation in the design and manufacturing of fine jewelry.
As a family-owned small business, we take great pride in our commitment to customer satisfaction. Our guarantee is rooted in delivering the utmost quality, all underpinned by a foundation of integrity and honesty. Your trust and satisfaction are of paramount importance to us.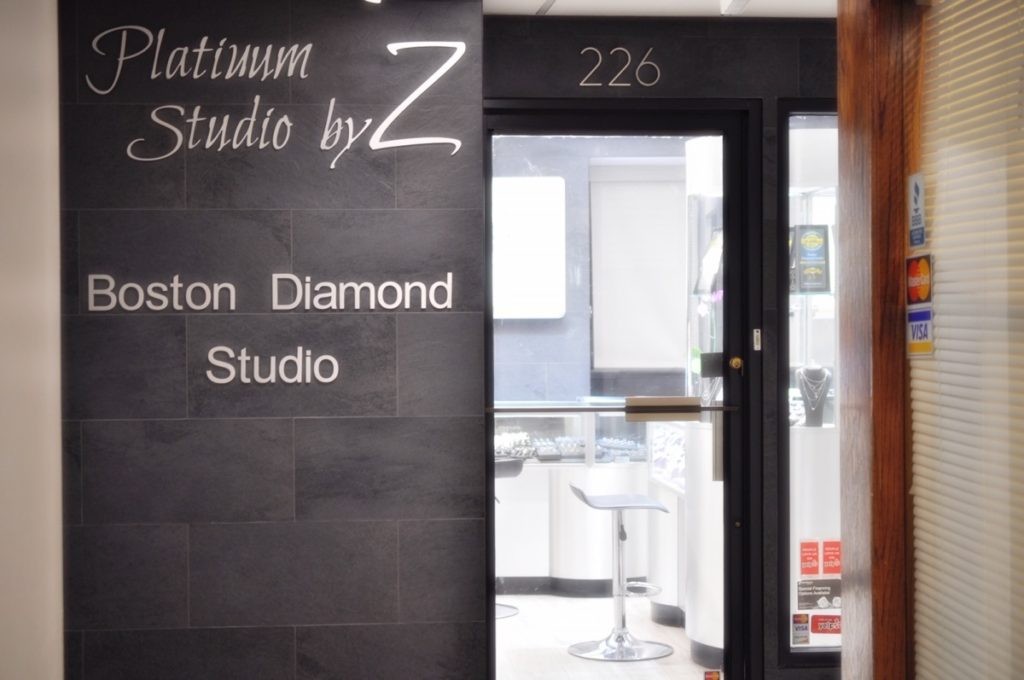 Specialties
We are deeply passionate about our craft, especially when it comes to designing meaningful and symbolic pieces of jewelry. Our creations are more than just ornaments; they encapsulate the essence of the person, their story, and the relationships they hold dear. What I find most rewarding about my work is the opportunity to share love stories through design and craft one-of-a-kind, unique engagement pieces.
My husband and I extend a warm and open-hearted welcome to our studio. We are dedicated to ensuring that your most significant lifetime purchase is an exceptional experience. We are confident that, even if you don't make a purchase on your initial visit, you will return to us once you witness what sets us apart in terms of quality, value, craftsmanship, and trust. Your satisfaction is our utmost priority, and we are committed to making sure you leave our studio triumphant.
We maintain a splendid selection of meticulously chosen diamonds in stock for you to choose from. If we don't have exactly what you're looking for, we specialize in sourcing conflict-free diamonds and will procure and curate them for you at market prices.
Furthermore, we offer the option to trade in and upgrade your old and tired jewelry, transforming it into something new that you will absolutely cherish and relish.
Our reputation shines as brilliantly as our diamonds, so we encourage you to give us a try and experience the difference for yourself!
Meet the Business Owner
Our foundation is built upon metallurgy, casting, gemology, architecture, design, and exceptional customer service.
My husband, Zeki, is a multi-talented individual, serving as an artist, an architect, and a metallurgist. Over the past two decades, he has crafted jewelry for retailers and wholesalers, showcasing his unique platinum and gold craftsmanship. In 2000, I joined him and took on the challenge of embracing this opportunity. I altered my career path, obtained a gemology degree, and established a jewelry retail shop adjacent to our working studio.
Together, Zeki and I boast over 74 years of combined experience, spanning from design and casting to management and customer service. As a happily married team, we proudly offer homemade jewelry, with every step of the process, from inception to completion, taking place locally and within the United States. We take great pride in delivering high-quality craftsmanship and exquisite taste.
Our dedication and passion are unwavering, with a primary focus on catering to our customers and providing the best possible service.