Trusted Boston Jewelry Designer
There's so much love this time of year, making it perfect for ‪diamonds‬ in every shape, style and color. Diamonds are good for self-purchase and for gifts, both at the high-end and at the reasonable price range so we play in with our array of stones.
Free Custom Jewelry Quote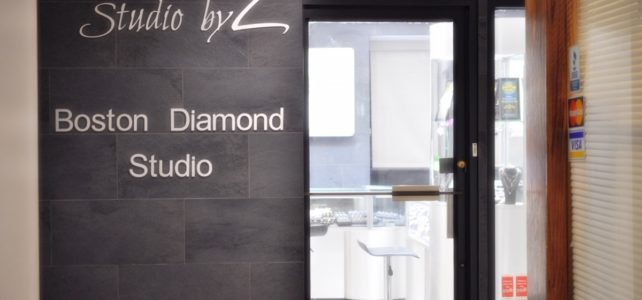 Boston Diamond Studio was established in 1990 and is located in Jewelers Building Boston #226. We operate our business by gaining your trust and offering you the best quality items at truly the lowest purchase prices. What further sets us apart is the fact that our roots are in the design and manufacturing of fine jewelry....
Read more
Our reputation shines as brightly as our diamonds.
What a client says
My fiancé searched for months for my engagement ring. He had an idea of what I liked so he went hunting at the Jeweler's Building Downtown. He went to EVERY store in the building to find the perfect ring and he found it at Platinum Studio by Z. The owner was honest and EXTREMELY helpful. He customized a BEAUTIFUL ring to our liking. I have to say I cannot stop staring at it. They even sized it the same day so that I wouldn't be without it for more than a few hours. I would like to thank the Platinum Studio by Z for making an elegant, timeless piece that I will wear for the rest of my life.
Take advantage of flexible payment option and purchasing power with LUXURY financing

We have partnered with Synchrony LUXURY financing to help and give you the purchasing power that you can buy exactly what you want and take advantage of flexible payment options.
Can't find what you were looking for?
If you can't find a specific item that you're looking for, or if you would like a design made one, just fill out our free quote form and we will contact you as soon as possible.
Free Quote