We use GIA certified non-conflict natural earth mined diamonds and IGI lab created ideal and excellent beautiful cut diamonds and gemstones.
We specialize in trading non-conflict diamonds, our inventory is cherry picked and our prices are comparable if not less than market price. We have large selections of diamonds, lab diamonds and fine gemstones in our inventory and if we don't we have online inventory and access directly with manufacturers that we can filter through, pick the best and get what you desire.
Our experience is transferable, our work is transparent and our knowledge is your valuable resource.
With our vast assortment of diamonds, you are sure of find the right diamonds for you.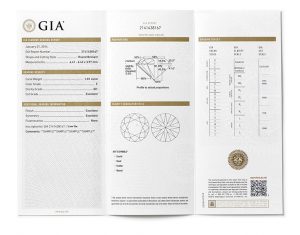 What is a GIA Diamond Certificate?
A diamond certificate, also called a diamond grading report, diamond dossier®, or diamond quality document, is a report created by a team of gemologists. The diamond is evaluated, measured, and scrutinized using trained eyes, a jeweler's loupe, a microscope, and other industry tools. A completed certificate includes an analysis of the diamond's dimensions, clarity, color, polish, symmetry, and other characteristics. Many round diamonds will also include a cut grade on the report.
The GIA Diamond Grading Report includes an assessment of the 4Cs – Color, Clarity, Cut, and Carat Weight – along with a plotted diagram of its clarity characteristics and a graphic representation of the diamond's proportions. For standard round brilliant cut diamonds falling in the D-to-Z color range, the report also includes a GIA Cut grade.
The GIA Diamond Dossier® includes an assessment of the 4Cs – Color, Clarity, Cut, and Carat Weight – plus a microscopic laser inscription of the GIA report number for easy identification. For loose, D-to-Z color diamonds only, weighing 0.15 – 1.99 carats.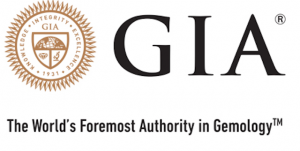 Boston Diamond Studio uses cut grades provided by GIA whenever these are available. Many diamonds graded by the GIA prior to January 1st, 2006 do not have such grading. If a cut grade is not provided, Boston Diamond Studio defaults to a proportion system that uses measurements of depth and table to determine the amount of brilliance in a particular diamond's cut.
For over 80 years, GIA has been the world's foremost authority in gemology – the place people turn for answers. Our education, laboratory services, instruments and research define the professional standards for a global gem and jewelry industry. So if you're passionate about gems and jewelry and looking for a rich and rewarding career, GIA education is the place to begin.
The grade of the diamonds depends on what our customers are looking for. We are able to provide any grade of GIA Certified Diamonds and Colored Stones that you may desire.
Boston Diamond Studio's customer service is unmatched. The custom designed rings are unmatched, and the final results are unbelievable. Choose Boston Diamond Studio for your custom engagement ring or jewelry piece.