Diamonds Shape
You're planning on wearing your engagement ring for the rest of your life. That means you want it to reflect your personal style – be that classic, modern, or something more unique. Here's what each diamond's shape says about the woman wearing it.
Round Diamonds
It is by far the most popular shape – and with good reason. A round brilliant shape is the original 'modern' cut, developed in the early 20th century. Consisting of 58 facets, a round is designed to produce as much sparkle as possible. The quintessential cut, its versatility means you can set it in a halo, finish with side diamonds, or wear as an elegant solitaire. Its wearer has a classic, fuss-free approach to style. You don't bend to trends; you know what transcends the seasons, and have confidence in your own tastes.
Princess Diamonds
The princess cut is becoming increasingly popular, because of its combination of classic sparkle with modern shape. A square cut, its clean angles are chic – while its sparkle is universally adored. If you wear a princess cut diamond engagement ring, you love a mix of tradition and change. A modern thinker with respect for the past, you embrace different influences for a well-rounded world-view.
Asscher Diamonds
The first ever diamond cut to be patented, the asscher's desirability is well established. It's easy to see why, with its cropped corners and distinctive 'X' shape. In recent years its popularity has soared, and it is now seen as a pick for women in the know. Beloved by Hollywood, the asscher cut has adorned such iconic figures as Elizabeth Taylor and Gwyneth Paltrow. If you opt for an asscher cut, you have a keen eye for style. You want to stand out from the crowd with an engagement ring that will attract lots of admiration.
Emerald Diamonds
Similar to the asscher cut, an emerald cut diamond is inspired by the stunning green gemstone. An elongated shape that emphasizes clarity, an emerald shape is a fine choice for those who think that sparkle isn't necessarily the ultimate quality with diamonds. Dramatic and distinctive, an emerald cut engagement ring is for a woman with confidence and an appreciation for vintage design.
Cushion Diamonds
Currently revered for its appearance in The Great Gatsby as Daisy Buchanan's engagement ring, the cushion shape is an antique design that evokes the glamour of the 1920s. Charming and opulent, its rounded shape is similar to a round – but more distinctive. If you wear a cushion cut diamond, you're romantic and elegant, with a love of vintage luxury.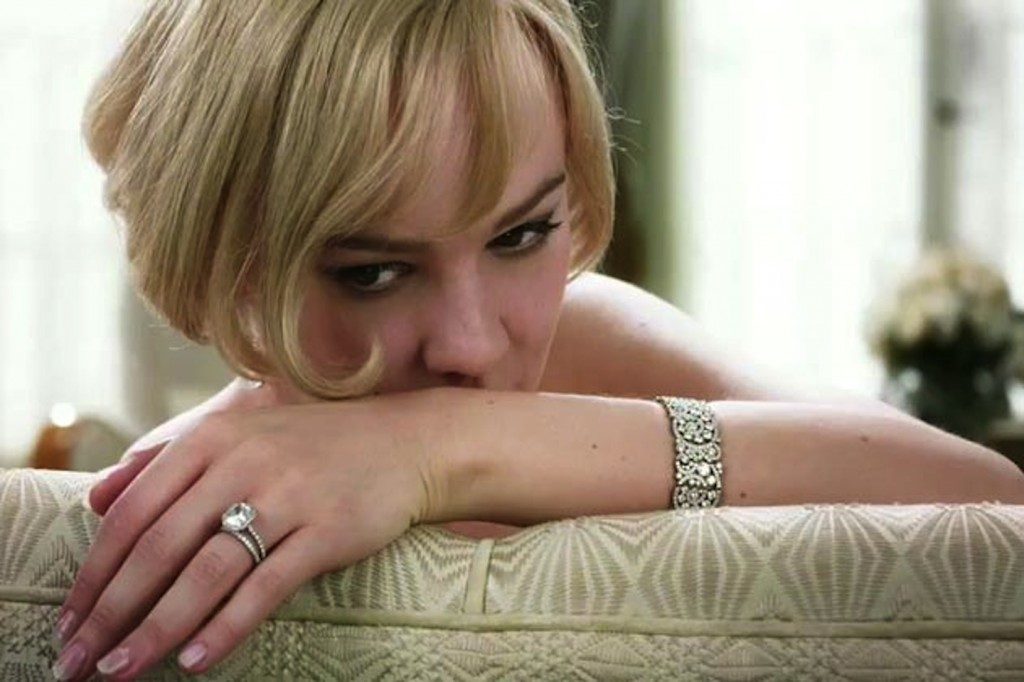 Oval Diamonds
An oval diamond's elongated shape makes it a sophisticated choice for brides who value elegance but are looking for something a bit more unique. An oval diamond diamond can be cut with the same number of facets as a round, meaning they have the potential for as much brilliance as the classic shape. They are especially flattering for shorter fingers, as they create an illusion of length.
Radiant Diamonds
Similar to an emerald shape but cut with facets for sparkle, a radiant diamond is for those who want that traditional sparkle but don't want to veer too far from the classics. Again, its elongated shape is great for women who feel their fingers are shorter than average – but its square sides lend a modern sensibility.
Marquise Diamonds
The marquise diamond has the greatest size per carat weight of all the popular cuts, meaning it may appeal to those who want a larger-looking engagement ring. Its elongated shape lengthens the ring finger, while its history will inspire those with a love for romance. King Louis XIV of France requested a new diamond cut for the woman he loved, and the fancy cut was born.
Pear Diamonds
The pear, or 'teardrop' diamond, is a truly unique shape. Inspired by oval and marquise cuts, it features both a rounded and pointed end. These engagement rings can be worn with the diamond facing either way – allowing the wearer to create different looks, depending on their mood. This is for women who mean it when they say they want to stand out. A pear diamond set in a halo makes for a truly show-stopping engagement ring.
What's your favorite diamond shape for an engagement ring? Do you prefer a classic shape, or a more distinctive diamond cut?
Save
Save
Save
Save
Save
Diamonds shape. What it says about your style