Tired of your engagement ring? Has your style evolved? Ring styles, choice of precious metals, and the in-color have changed. Remount your diamond in a new ring to bring you up to date.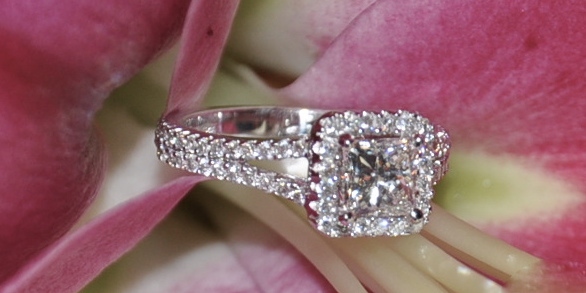 Go from a solid precious metal band to one with diamonds. 

Want to add diamonds to your solid precious metal band? Switch it out for one with more sparkle! You have a wide collection of choices for diamond band settings. Discover one that perfectly reflects your style and personality.

Add 2 smaller side stones to accentuate your center diamond.

The traditional 3-stone ring is said to represent the past, present, and future. It's one way to add diamonds (or other gemstones) and keep your ring simple and classic.

Recreate your setting in a different metal.

Go from yellow gold to rose gold. Or rose gold to white gold. Or white gold to platinum. Or yellow gold to platinum. Or 14k gold to 18k gold. Or… You get the idea 🙂

Upgrade your center diamond.

You can change it with a different shape, a larger carat weight, or both! Don't forget that we have a 100% trade-up policy where you get 100% of what you paid towards a new diamond. Another option is to keep your original stone in a pendant or other piece of jewelry.

Surround your diamond with a halo of diamonds.

Reset your original diamond in a diamond halo setting, adding to your ring's wow factor.

Infuse some color by adding colored gemstones.

Some people like settings with diamonds, and some like settings with color. Love comes in all colors and sapphires, rubies, emeralds, other stones, are all options.
Change your setting, upgrade your diamond, it's all up to you! It's okay to change your diamond ring if you think it's time. Still love your ring the way it is? Stop by your jeweler for a complimentary cleaning service. You'd be surprised at what it can do!
6 easy ways to update your diamond ring