Diamonds are Forever
A diamond isn't generally something you buy on a whim. So we made a list of reasons that definitely warrant the purchase of a precious gem! Sometimes the reasons for buying diamonds are simple, other times they're far more convoluted.
Arguments for buying diamonds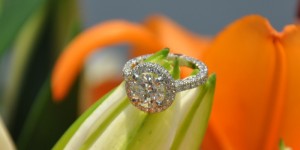 Looking absolutely dazzling is definitely reason enough to spend a little more.
Loose diamonds are a safe investment; given you have trustworthy diamond certificates.
A more complex piece of diamond jewellery is a true symbol of status.
Proof of love
A diamond ring is proof he's in earnest for the future of your relationship!
Make your engagement even more precious with an engagement ring that's tailored to her tastes.
A gemstone that last a lifetime is a worthy symbol of love.
The ideal wedding ring will make sure you'll never forget the happiest day of your life!
Let your little girl, girlfriend, friend or mother shine as much on the outside as you know she does on the inside by giving a pair of diamond earrings or a diamond pendant as a gift.
Diamond trophies and Antwerp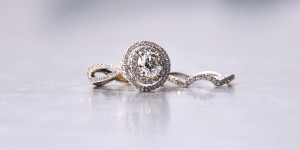 Loose diamonds are embeddable in other objects to make them more appealing. Prime examples are diamond trophies and wrist watches.
Visit Antwerp! Buying a diamond is the perfect excuse to visit the diamond capital of the world. Even without the diamond, it's a great holiday destination. But when buying a diamond ring you might get your hotel room for free!
Which reason do you think is the most worthy for the purchase of a diamond? Let us know on below!
Boston Diamond Studio's customer service is unmatched. The custom designed rings are unmatched, and the final results are unbelievable. Choose Boston Diamond Studio for your custom engagement ring or jewelry piece.
Save
Chocolate Melts, Flowers Wilt, Diamonds are Forever!