Perfect Engagement Ring
Ah, wedding traditions, where would we be without them? As it happens, we'd likely be right where we are. Stepping firmly into the 21st century, where couples are routinely letting go of the past and forging their own traditions. From wedding dresses to catered menus today's newlyweds definitely call the shots, and what was once the rule has become the exception. That extends to engagement rings and wedding bands. These days the staid traditional ring is fast giving way to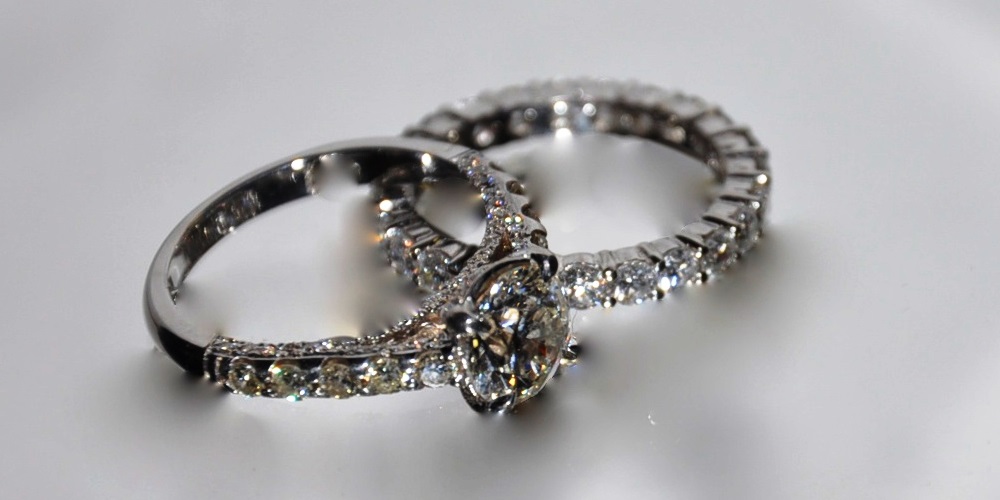 custom designed jewelry that not only represents the marital union but speaks to the personality and enthusiasms of the individual couple. When it comes to engagement rings and wedding bands, one size definitely does not fit all. Today, more and more couples are passing by the common jewelers display, and are opting for custom designed engagement rings or wedding bands. But before you go the custom designed route, there are a few things you need to know.
Custom Designs Begin with a Reputable Jeweler
The first, and perhaps the most important, point to consider when choosing a custom designed engagement ring or wedding band is the reputation of the jeweler you choose. To ensure that the piece you finally receive is everything you want it to be, you must take the time to find an experienced professional jeweler with a stellar local reputation. Ask friends and family for recommendations, and search online for business reviews. Make it a point to speak with several jewelers, discussing your ideas and their ability to realize your designs, before making any final decisions.
Plan Ahead
Custom designed jewelry takes time to create, so it is important to begin your project early in the wedding planning process. Whether it's an engagement ring or a wedding band, you will need to give yourself, and your jeweler, plenty of time for design consultations. Initially, you will want to talk with your jeweler about design styles that you like, the types of materials you want to incorporate into the design (gold, silver, platinum, etc.), and whether you prefer plain bands or want inset stones. After your jeweler has made some preliminary sketches, the long process of revisions and alterations will begin. Finally, when you both reach a design that you are happy with, your jeweler will create a raw mold for you to inspect and review. This raw mold will give you a better idea of how the final product will appear. Once the raw mold is approved, the jeweler can set to work finishing the piece. Custom designed pieces take time to create, so start early and give yourself and your jeweler plenty of time to create a stunning piece of original jewelry.
Stones and Settings
Plain bands are always stylish, but most brides still opt for a diamond or other stone to adorn their wedding or engagement ring. When considering a diamond, most decisions comedown to taste and budget. That being said, there are a few basic things to look for in a diamond and these can be best explained by what jewelers term the 4 C's – cut, clarity, color, and carats. One important point to remember, is that the brilliance of any diamond is determined by it's cut. Carat size and color mean little if the diamond is poorly cut. This is particularly good news for young couples on a budget. Oftentimes, it is possible to purchase a smaller carat diamond that delivers the sparkling brilliance you expect to find in a wedding band or engagement ring without the inflated costs of a larger carat specimen. Speak with your jeweler about different cuts and colors of diamonds, and let their experience guide you in your choice of stone. Your jeweler will be able to guide you to the most attractive diamond in your price range, as well as suggesting settings that will show off your diamond to it's best advantage.
Advantages of a Custom Design
Choosing a custom designed engagement ring or wedding band may seem like an extravagance, but it does offer some distinct advantages.
First, and foremost, you are able to create a unique piece of jewelry that represents your union, and that reflects your own distinctive personality.
Secondly, a custom ring allows you to incorporate family crests or family heirlooms into your design. For example, if you have stones that have been in the family for generations, you can have these worked into your custom designed wedding band or engagement ring.
Finally, the added control that comes with a custom design means that you can stay on budget, and get the ring of your dreams at the price you want to pay.
If you're shopping for an engagement ring or a wedding band, and nothing in the jeweler's case takes your fancy, you might want to consider a custom design.
The Perfect Engagement Ring. Custom Design